About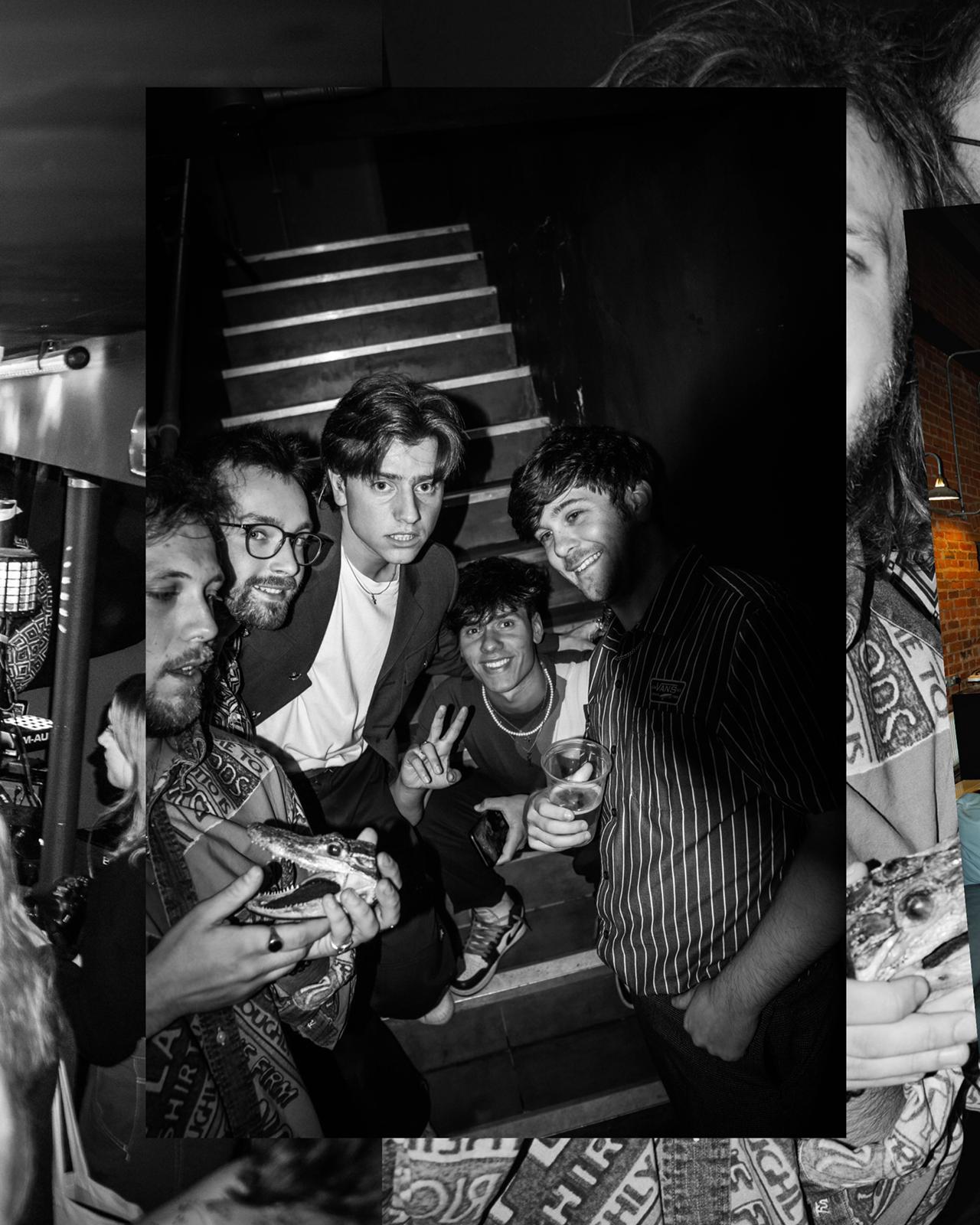 "Sunshine-dappled indie kids guaranteed to put a spring in your step" - NME
Formed in 2019, Paradise Circus have quickly established themselves as one of the leading sounds of the lively Birmingham music scene. Consisting of David Purchase (vocals), Callum Cartwright (guitar), Sam Allen (bass), Nathan Shingler (drums) and Peter Donnelly (keys), the electrifying 5 piece blend a tidal wave of energy with unparalleled intricacy to create a refreshing glimpse to the future of Indie Rock. Fresh off sellout shows with Candid and the Native, their energy and innovative sound has already led to recognition from the NME and BBC Introducing twice giving their latest single 'Out of My Mind' track
of the week.
"They are on the rise and deserve us to be shouting out about them" - Rakeem Omar, BBC Introducing
The iconic single 'Sanguinem' (Sang-ween-em) is a catalyst for the new era of Paradise Circus, the intro sets the thundering pace of the track with an unstoppable guitar riff alongside the iconic style of drums unanimous with their sound. Adding inspiration from artists such as Coldplay and U2 provides a truly unique experience adding haunting organs and an infectious chorus alongside unbridled intensity, all coated with immaculate production.
The track places you inside the head of someone reluctantly going into conflict, with lyrics such as "Don't let them take me now", and "I didn't sign up to be killed again" depicting this internal struggle alongside the thundering instrumental overtones.
A collaboration of renowned industry professionals are responsible for the incredible level of production achieved that consists of recording engineer Chris D'adda (The 1975, Kodaline), mixing engineer John Catlin (The Killers, Circa Waves, Inhaler) and mastering engineer John Davis (Gorillaz, Dua Lipa, U2). The attention to detail in creating such a warmth and richness of sound is worthy of accolade and attention.
Paradise Circus are defined by their unwavering ambition and drive to conquer the Indie music scene. Their unique sound and relentless drive have enabled them to sell out headline shows at popular Birmingham venues such as The Sunflower Lounge and The Forum. This is just the beginning for Paradise Circus - get ready to hear the new era of Indie Rock.